Steven's Institute of Technology – Schaefer Hall Lobby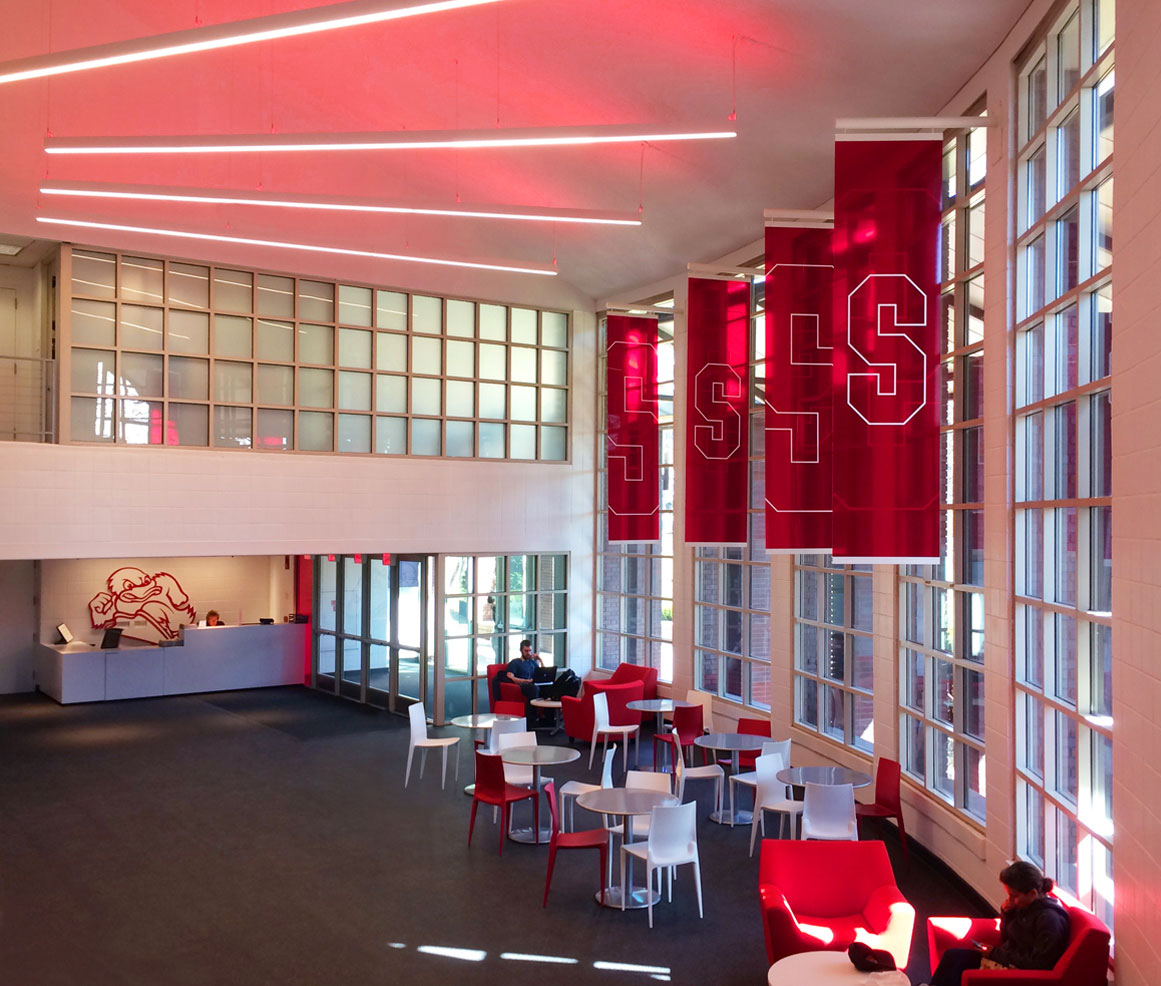 As the center for the school's athletic programs, Schaefer Hall's lobby was renovated in 2016 to inspire school spirit. Christensen Lighting worked closely with Spagnola & Associates to modernize the space with light.
An ambient glow of white light fills the lobby space; overhead, against a ceiling lit in SIT red, thin floating lines of light accentuate the architecture in radial form.
Trophies and prizes shine in warm lights of internally lit "Hall of Fame" showcases. Via a custom cove on the curved wall, a diffuse glow of SIT red on the ceiling. LED spotlamps create rhythm with circles of lights on the carpeted floor.