2022 IES The Award of Excellence, Hall of Ancient Egypt

2022 IES Philadelphia Philaments Award, Hall of Ancient Egypt

2021 Gold Muse Award in AR/VR/MR, Reinventing Reality

2019 IES Award of Merit for Interior Lighting Design, Wiess Energy Hall

2019 IES Award of Merit for Lighting Control Innovation, Wiess Energy Hall

2019 Live Design Excellence In Installation Award for Museum Lighting, Wiess Energy Hall

2019 IES Philadelphia Philaments Award, Wiess Energy Hall

2015 IES Northeast Regional Award for Your Brain exhibit at The Franklin Institute

2009 IES Northeast Regional Award for The Benjamin Franklin National Memorial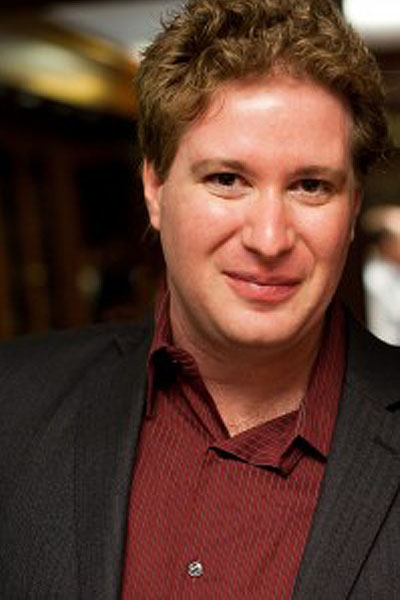 Donald G Christensen, Associate IALD, IES
Principal Lighting Designer
Since 2002, Donald has brought his modern sensibility and theatrical lighting design techniques into museum exhibition, architectural, and trade-show designs. Reaching into his theatrical training, Donald relies on collaboration as the key to creating successful projects, working closely with designers, manufacturers, and fabricators to take design concepts to fruition.
Donald's spectrum of skills ranges from lighting renderings, calculations, energy studies, project management, and advanced lighting control and programming. He has designed lighting for numerous exhibits, museums, trade show booths, object theaters, interiors, and special lighting effects in projects domestic and abroad.
In 2013, Donald created Christensen Lighting to further his creative visions.
Donald has a BFA in Theatrical Lighting Design from The Theatre School at DePaul University and is an associate member of the International Association of Lighting Designers (IALD).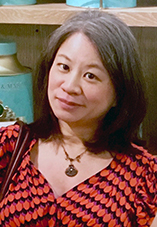 Carol Huang
Creative Director
Carol has been with Christensen Lighting since its inception. Being a 3D designer with over a decade of experience in creating themed exhibitions with engaging interactives and immersive environments, Carol uses her unique background and experiences to boost the experiential aspects of Christensen Lighting's designs.
Carol was the lead exhibition designer for the National Museum of Industrial History in Bethlehem, PA, a Smithsonian affiliate museum features over 300 unique industrial artifacts including many machines from the 1876 Centennial Exhibition in Philadelphia. Carol also designed the exhibition for Life, Then and Now at the Perot Museum of Science and Nature, featuring towering dinosaurs, rare fossils and virtual paleo-habitats. At the National Children's Museum, Carol created Our World, a fun-filled play space that introduced aspects of global and community citizenship to children ages 3-8. Carol also designed Communication, an inspiring four-part exploration of human communication, at the Liberty Science Center. Carol's work is both playful and beautiful and one can find her signature in all that she touches. Her projects were featured in publications including the New York Times and the SEGD design Magazine.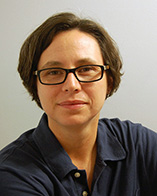 Shannon Zura
Lighting Designer
Shannon joined Christensen Lighting in 2016.  She is passionate about using light as a medium for telling stories and shaping the way we see the world.  With a background in theatrical lighting, Shannon brings a unique set of skills to the architectural lighting design industry. Her commitment to the intersections of art and history informs her approach to lighting everything from museum exhibits to public spaces.
Prior to joining Christensen Lighting, Shannon worked as a professional lighting, sound, and scenic designer for over two decades.  During a portion of that time, she served as Associate Professor of Theatre and Chair of the University of Southern Maine's Department of Theatre where she also held the position of resident Lighting Designer, Sound Designer, and Set Designer.
Shannon was featured in Stage Directions magazine's Saluting Women in Theater issue after being nominated for a Barrymore for her sound design for Tally's Folly at Delaware Theatre Company.  She appeared on the cover with lighting designer Dawn Chiang and producer Daryl Roth.  Shannon's design portfolio is extensive and covers everything from world premieres to Off-Broadway productions to opera.  She is excited to be exploring the many ways in which these experiences continue to inspire her architectural and exhibit lighting design sensibilities.
Having worked in a wide-range of both professional and academic arts settings, Shannon is a proponent of collaboration across all facets of design.  She enjoys the challenges of both shaping and interpreting light in the service of realizing the vision of clients and collaborators alike.
Education:
M.F.A., Lighting Design, Temple University Philadelphia, PA
B.A., Technical Theatre, Cameron University Lawton, OK
Buddy Taylor
Project Manager
William Sammon
Lighting Assistant
Select Projects
Federal Reserve Bank of Philadelphia, Money in Motion, Quatrefoil, in progress
Hall of Ancient Egypt, Houston Museum of Natural Science, in progress
Blue Hall Apartments, El Paso TX, Suburban Wholesale, in progress
Welch Chemistry Hall – Houston Museum of Natural Science, PBExhibits, in progress
Library of Congress – That's Showbiz, Quatrefoil, in progress
Ursinus College – Kaleidoscope Performing Arts Center, in progress
New York Aquarium, di Domenico + Partners  LLP, in progress
Taramandal Cum Science Center, Darbhanga India, Chelsea West Architects, in progress
Ursinus College Site Lighting, in progress
Williston Northampton School, Strada, 2020
Morris Spark Lab, Morris Museum, Quatrefoil, 2020
Chester County Historical Society, Quatrefoil, 2020
Virtual Science Center, Quatrefoil, 2019
Cayton Children's Museum by Sharewell, S2, 2019
Atturaif Living Museum, ADA, Saudi Arabia, 2019
Stevens Institute of Technology, Boardroom, Spagnola & Associates, 2018
Museum of Boulder, Quatrefoil, 2018
Guam & Chamorro Educational Facility, Group Delphi, 2018
Verbatim Lighting Booth at Light Fair International, Art Guild Inc, 2016, 2017, 2018
Gold Case, Yale Peabody Museum of Natural Science, 2018
Wiess Energy Hall – Houston Museum of Natural Science, Paul Bernard Exhibits, 2017
Catalyst Bridge, Strada, 2017
Feathers to Flight, Frost Museum, Group Delphi, 2017
Cut Lounge, Beverly Wilshire Hotel, Waldo's Designs, 2017
G & L Realty, Facade Lighting, RM Architectural and Engineering, 2016
Stevens Institute of Technology, Schaeffer Hall, Spagnola & Associates, 2016
David Friend Hall, Yale Peabody Museum of Natural Science, 2016
Houston Museum of Natural Science, Grand Hall Renovation, 2016
National Museum of Industrial History, Bethlehem PA, Metcalfe Architecture & Design, 2016
Champions in Courage, Art Guild Inc, 2015 
Houston Museum of Natural Science Pumphouse Office, 2015
University of Kentucky Stadium Renovation, Color Ad, 2015
SmartLiving Center Exhibits for UIL Holdings Corporation, Strada, 2015
Garden of the Gods Visitor & Nature Center, Colorado Springs, Paul Bernard Exhibits, 2015
JUMP Sculptures, Boise Idaho, Art Guild Inc, 2015