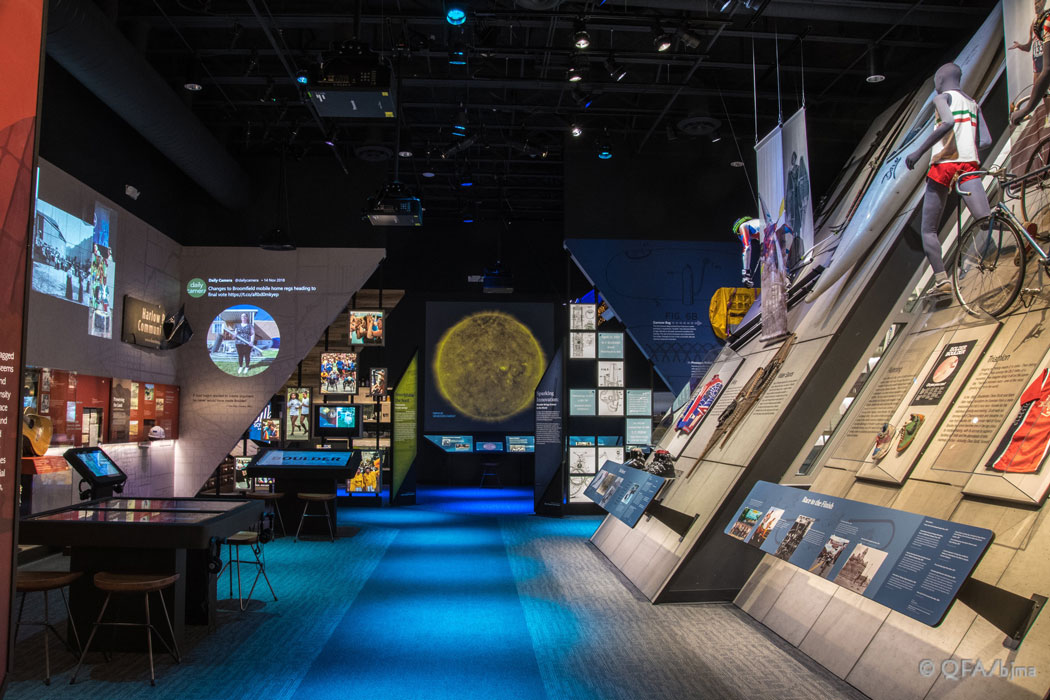 The Museum of Boulder provides engaging educational experiences for people to explore the continuing history of the Boulder region.
We worked closely with Quatrefoil Associates to design controllable rear lit graphics to reduce brightness levels to ensure the lighting did not interfere with multimedia elements. We also took care to fill in shadows from overhead lighting with strategically placed LED tape lighting in exhibit graphic rails to bring consistent levels of lighting to exhibit.
We designed the overhead exhibit lighting to not only illuminates graphics and sculpt artifacts, it also creates an overall color treatment that brings depth and richness to the exhibit. We created a lighting control system that controls the brightness of LED elements in the exhibit. This control system is easy to use and is simply told when to turn off and on every day by the AV system.