Yale Peabody Museum of Natural History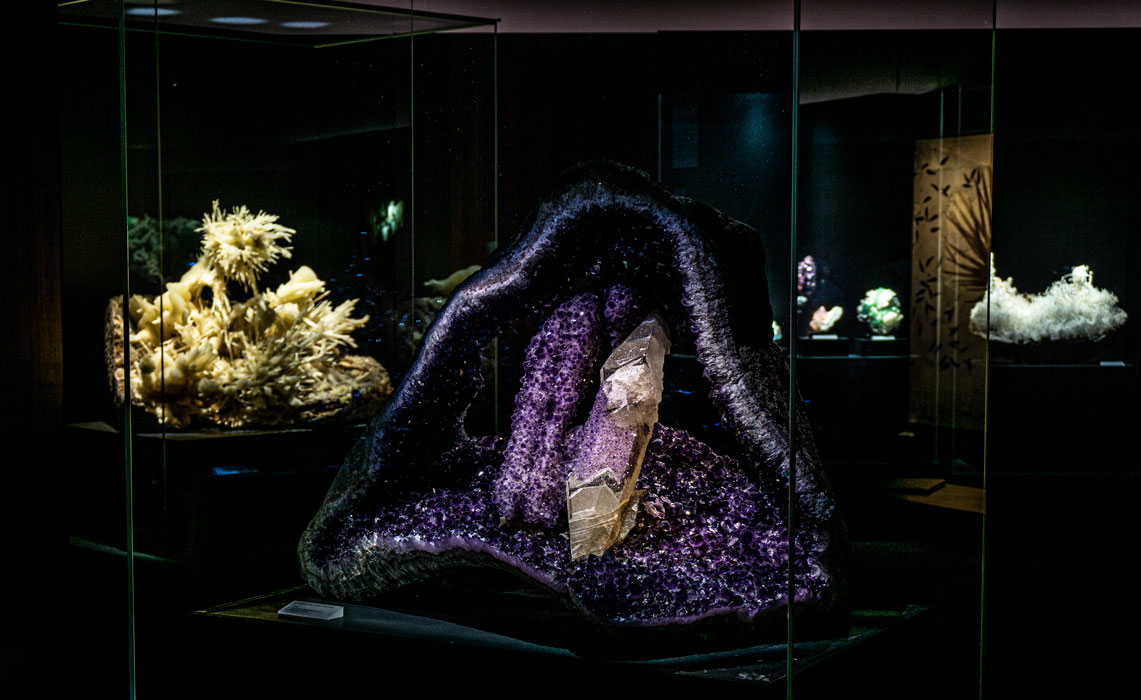 David Friend Hall celebrates the beauty of minerals; each specimen is uniquely lit with a custom lighting system. A custom designed four-degree narrow spot miniature LED fixture is used to carefully illuminate only the minerals, creating an illusion that the minerals were floating in the black cases. Under different shades of white light from varying angles, the textures and colors are revealed. To hide the source of light, the lighting fixtures are placed inside the cases' partitioned lighting attics.
Large minerals are surrounded with framing projectors from overhead, light sculpting the minerals while shielding light and glare from visitors' eyes. The system is controlled by a custom iPad controller with the capability of dimming each LED fixture individually.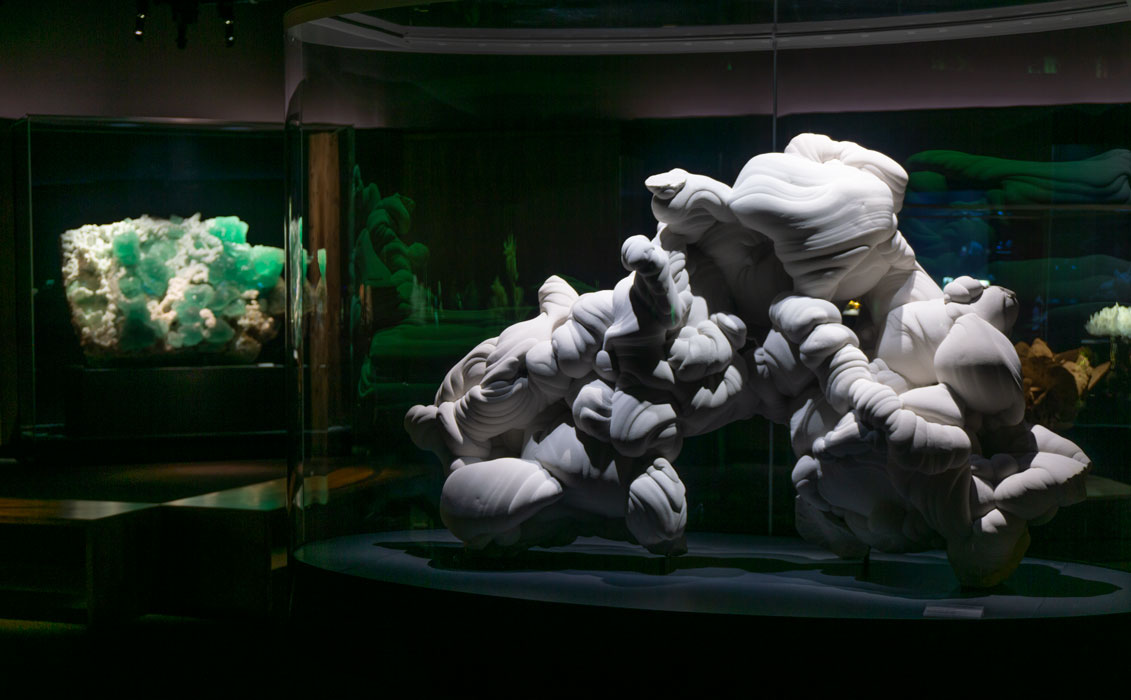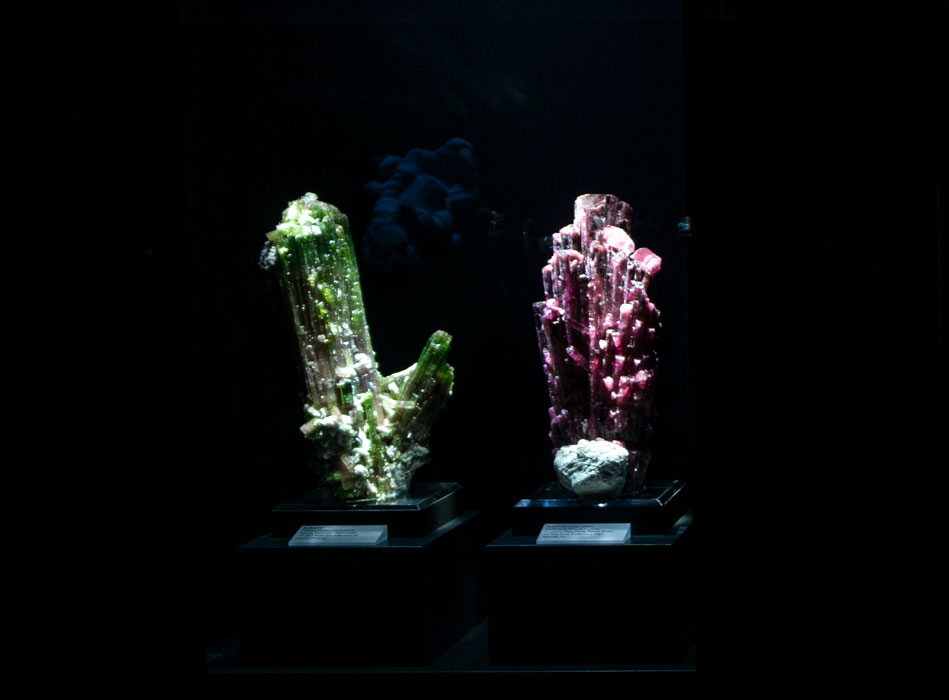 Yale Peabody Museum of Natural History