Garden of the Gods
Visitor and Nature Center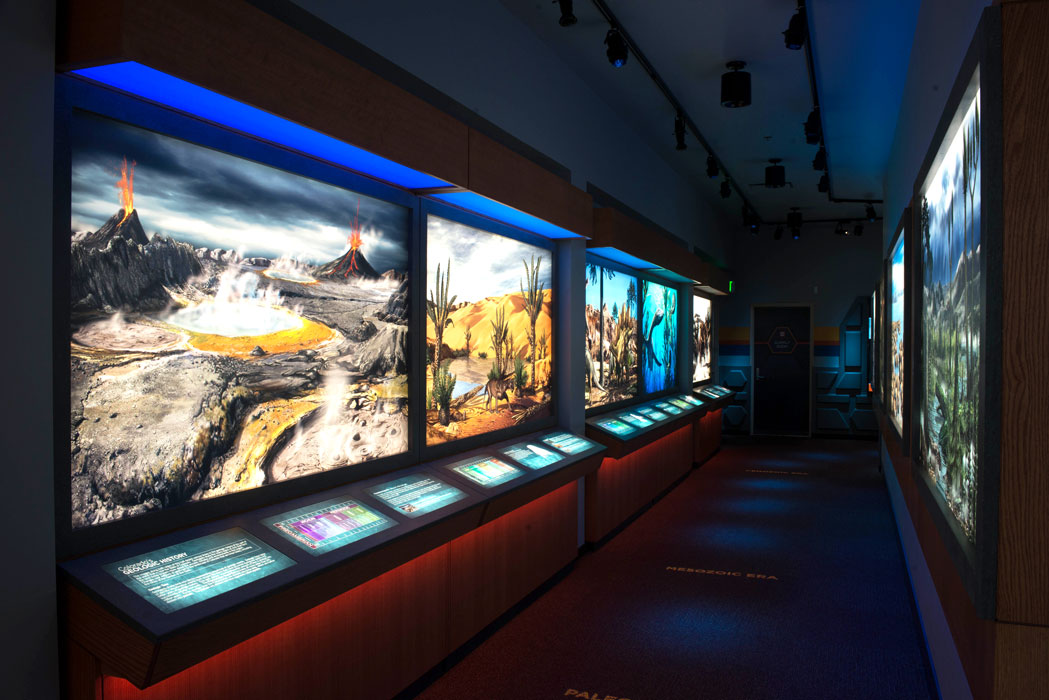 From the inception of the project, Christensen Lighting collaborated with PBE Exhibits to integrate lighting into all aspects of the exhibition design. Every surface of the exhibit was carefully painted with light, whether it was a backlit graphic, a horizontal glowing plane of light, or an exhibit letters silhouetted with soft lighting.
A feature taxidermy wall is lit from overhead to minimize glare and reflection on the glass cases, but also lit from underneath via a hidden channel of grazing lights, allowing visitors to see all sides of the animals and birds. Over the course of five minutes, this exhibit slowly shifts from warm morning lighting to cool afternoon lighting.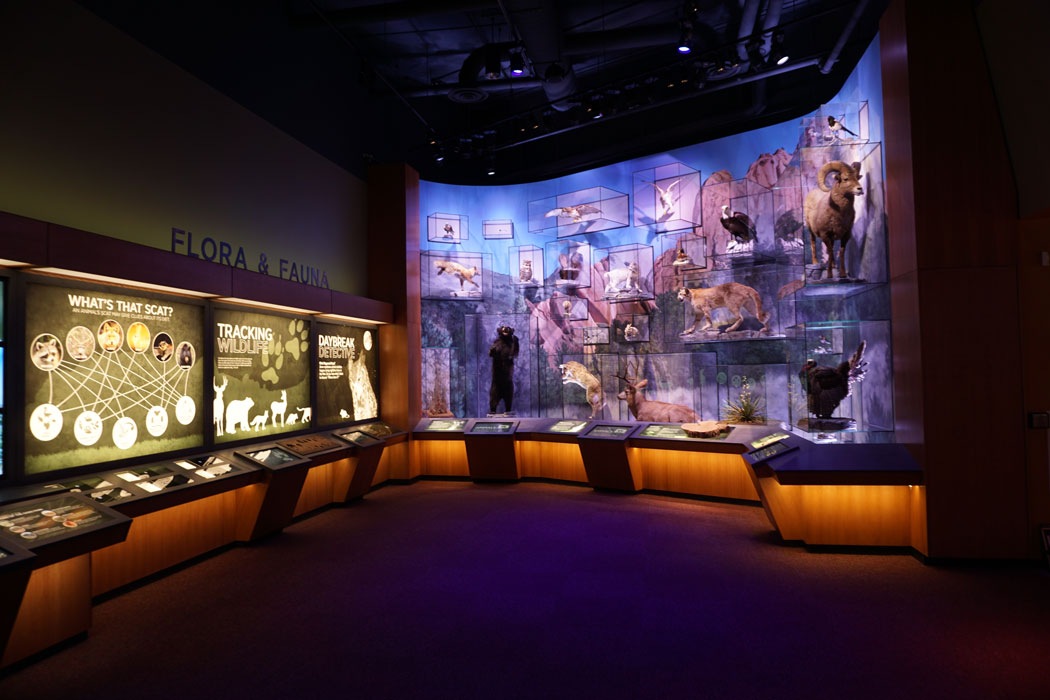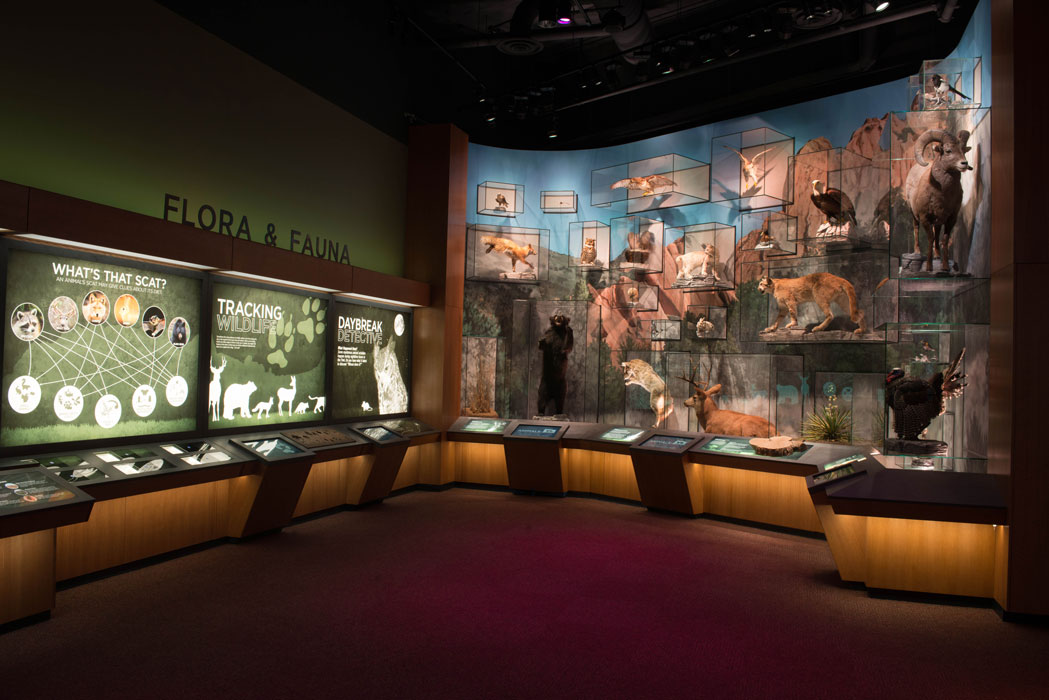 In the visitor center's celebrated nine-minute video surround experience, lighting is synced with and integral to the content. Lighting is used to simulate Doctor Who inspired time-space travel, and to evoke different environments including volcanic eruptions and underwater experiences.
The visitor's center's lighting is controlled by an advanced automated system that requires no staff support.